Contact Us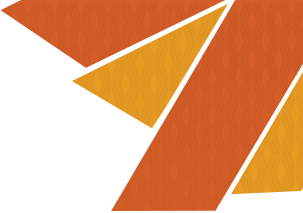 Valvora App Station
Distribute the right apps to the right people. App Station is a mobile enterprise app store that securely distributes privately built apps and public apps from the Apple App Store and Google Play Store. Users do not waste time searching for and testing hundreds of apps from public stores. Users install only apps they need from an individualized list on their mobile device of choice.
Get started now!
Sign up for App Station and solve your mobile app distribution problems today.
App Station Details
Whether you're a developer or a user, you can agree that smartphones and tablets have become as common as oxygen. Some people buy their own or use one provided by their employer. Either way, there are an increasing number of people using this device for personal and business reasons. And subsequently, the number of apps is growing.
The Apple App Store has 900,000+ apps and the Google Play Store has 1,000,000+ apps. That is a lot to wade through when looking for the perfect app for a specific purpose. And if you contract a third party developer you have to struggle through the strict deployment process for both the Apple App Store and the Google Play Store.
App Station provides efficient distribution of the right mobile apps to the right people.
Features and Benefits
User and Group Management

Define users and groups. Grant access by groups. Disable access by user or group.

An administrator defines users and groups that align with their company structure. Access to individual apps is controlled by groups. During the app upload process, app access is granted to groups by the administrator. Access can be removed at a user or group level.

View full description

Enrollment

Share secure URL for users to self enroll in App Station.

An administrator registers users by email address in a simple web interface. A secure URL is sent via email to the registered users. Users click the URL from their mobile device of choice and complete their account registration.

View full description
Distribution

Distribute web clips, privately built apps, and public apps from the Apple App Store and Google Play Store.

As a versatile mobile app store, App Station can distribute the following: web clips (.mobileconfig files) which provide simple links to mobile-friendly websites, privately built apps (.ipa files for iOS and .apk files for Android) which are specific to your business that may not be available in the public app stores, and public apps which are third-party built apps available to the general public in the public app stores.

View full description

Volume Purchasing

Utilize Apple's Volume Purchase Program (VPP) for purchasing and tracking bulk licenses in the iTunes App Store.

An administrator can upload a spreadsheet (.csv or .xls file) with license keys for a paid app. Authorized users can download the paid app without payment by redeeming a license key. This greatly simplifies the license purchase and distribution process.

View full description
Security

Secure App Station with user name and password.

App Station is secured with a user name and password. The user name is an email address and the password is set by the user or administrator.

View full description

Version Control

Notify users when a new version of an installed app is available.

An administrator can upload new versions of previously distributed apps. When this is done, administrators have an option to notify users who have downloaded the app that a new version is available. The notifications appear as badges or alerts just like other apps.

View full description